Home / The Impact of Colonialism in Canada
The Impact of Colonialism in Canada
Prior to the arrival of Europeans, First Nations people were a richly diversified, self-sufficient culture living in various areas of Canada. Much of that changed with the arrival of the first Europeans. Colonization is the action or process of settling and establishing control over the indigenous people of an area disconnecting them from the land, their history, their identity and their rights so that others benefit. It is a basic form of injustice, and has been condemned as a practice by the United Nations.
In this new production from award-winning Métis filmmaker Matt LeMay, we explore the history and consequences of the Canadian Government attempting to assimilate Canada's Indigenous population. We explore the Indian Act, the establishment of the Canadian Residential School system, broken treaty promises, and the 60's scoop. This video will educate the viewer as to why so many of Canada's First Nation communities face serious sociological and economic challenges.

No content found.

No content found.
---
Related Titles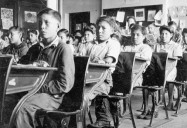 Residential Schools: Truth and Reconciliation in Canada (Educator's Package)
Indian Residential Schools are a part of our shared history in Canada. Prior to European contact,...
McIntyre Media Inc.
MCI086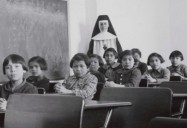 Truth and Reconciliation: The Legacy of Residential Schools in Canada
This program examines the history, legacy and current impacts of the Residential School experience...
LeMay Media
LM0007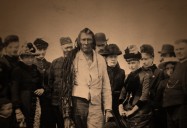 The History of Treaties in Canada
From the Royal Proclamation of 1763 to the implementation on of the modern-day Algonquin land...
LeMay Media
LM0008