Home / Lost and Found
Lost and Found

This item is only available for Canadian orders.
In 2011, Japan was hit by the largest earthquake in its recorded history. The ensuing tsunami engulfed over 90 cities killing over 18,000 people. Millions of tons of debris was pulled into the Pacific and left floating out to sea. One year later beachcombers in North America started finding Japanese items washed ashore and were consumed with finding the owners. They traveled to Japan in hopes to reunite people with some small piece of their past. The unlikeliest of friendships were forged in the wake of a massive natural disaster. Join us as we journey across 3 countries and 2 continents - over the largest body of water on earth to witness people coming together to share in their memories, mourn their losses and find great joy in the reuniting of something once thought to be lost forever but has now been found.
Official Selection: Victoria Film Festival; Tofino Film Festival; Anchorage Film Festival
---
Related Titles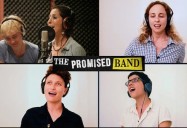 The Promised Band
Indiecan Entertainment Inc.
ICE010
They needed a cover story to cross the Israeli border. So They Created An All-Girl Rock Band. THE...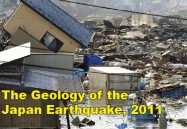 The Geology of the Japan Earthquake, 2011
CTV
CTV514
In the days after the devastating Japan earthquake on March 11, 2011, CTV's Canada AM aired...