Home / If There Were 100 People on Earth
If There Were 100 People on Earth

This item is only available for Canadian orders.
There are eight billion people in the world, and one of them is you! But what if there were only 100 people, what would life on Earth look like? Let's create a micro-world of our own, populated by only 100 people and find out.
How many people would be from Asia? How many from North America? Would everyone in our micro-world have somewhere to live? Resources like money, how would it be distributed? In this film, we will use simple statistics to describe our world. A variety of world population statistics are shown in pictograph format. We also learn that the United Nations works to improve the rights of children around the world to equal opportunities and resources.
MORE RESOURCES



---
Related Titles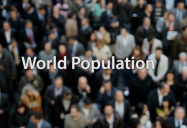 World Population
Kunskapsmedia Group
KMG015
In this film we will learn about the world population; where we live, how we live and what we think...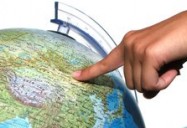 Where in the World Are We?: Mapping Skills
McIntyre Media Inc.
MCI070
The world is an amazing place! It's also huge. Young students need to have a frame of reference...