Home / Death 2 - Mexican/Catholic/Tamil: Rites of Passage Series
Death 2 - Mexican/Catholic/Tamil: Rites of Passage Series
This title is a part of the series
Rites of Passage
What are a persons thoughts when they know they are about to die? An interview with a dying man, how priests in the Catholic Church prepare the dying for what is to come in the Sacrament of the Sick, Mexican Dia de los muertos - celebrating with the ancestors in an ancient and popular Mexican tradition, and Sri Lankan death...kinship affinity reaches its peak at funerals.
---
Related Titles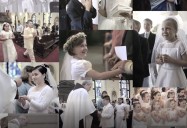 Sacraments 101 - Eucharist (How We Receive): Sacraments 101 and...
Busted Halo
HALO11
Join Fr. Dave Dwyer, CSP, as he explains the do's and don'ts and rights and wrongs of receiving...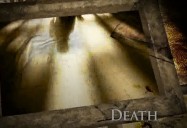 Death: Rites of Passage Series
Left Field Entertainment
LFE004
A look at the Jewish tradition of preparing the dead, the Hindu mourning period for the deceased...