Home / Life on the Edge: The Shield Series
Life on the Edge: The Shield Series
This title is a part of the series
The Shield Series
The story of Muskoka is one strongly tied to the environment. For centuries, the granite that lies beneath its surface has shaped life on the edge of the Canadian shield. From the Anishinabek - who traditionally plied the waterways throughout the district according to the cycles of the seasons, to the European settlers - who struggled to farm amidst the boulders, to the first tourists - who dared to venture into the sparsely settled wilderness. This is the story of those seeking opportunity just beyond the familiar, on the edge of the unknown North.
---
Related Titles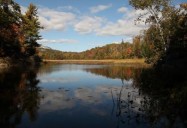 Killarney Provincial Park: A Park For All Seasons Series
Blue Ant Media
BAM008
Killarney is Ontario's smallest and most accessible wilderness park. Killarney is widely recognized...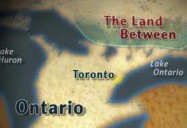 The Best of Both Worlds: Part 1 - The Land Between Series
The Living History Multimedia Association
LIV006
The first episode of this series starts with an introduction to The Land Between concept -...