Home / Georgian Bay Biosphere Reserve, Ontario (Episode 3): Striking Balance Series 1
Georgian Bay Biosphere Reserve, Ontario (Episode 3): Striking Balance Series 1

This item is only available for Canadian orders.
This title is a part of the series
Striking Balance Series 1: Exploring Canada's Biosphere Reserves
Georgian Bay is home to the world's largest freshwater archipelago - a 200 km long exposed part of the Canadian Shield known as the "30,000 islands." Some of the highest diversity of reptile and amphibian species in Canada can be found in the 10,000 wetlands stippling the Bay - a refuge for many rare and threatened species, like the Massasauga Rattlesnake. Increasingly people are also finding refuge on the Bay. At just a few hours north of Canada's largest city, Toronto, the pressure is on local communities to find ways for more people to be part of this special region, without sacrificing what makes it unique in the first place. The area is home to the Magnetawan First Nation people. In First Nations traditions, Massasaugas are the medicine keepers of the land, a reminder to tread lightly and to take only what we need. The Magnetawan community plays a big role in saving this often misunderstood species.
---
Related Titles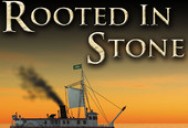 Rooted in Stone: The Shield Series
The Living History Multimedia Association
LIV003
The West Parry Sound area is a place where the sublime beauty and ferocity of the Georgian Bay and...