Home / Rooted in Stone: The Shield Series
Rooted in Stone: The Shield Series
This title is a part of the series
The Shield Series
The West Parry Sound area is a place where the sublime beauty and ferocity of the Georgian Bay and the strength and severity of the Canadian Shield converge. Here, for thousands of years, people have managed to carve out a life for themselves amidst the rocks. From the Anishinabek – who followed the cycles of the season to sustain themselves, to the Free Land Grant settlers – who endlessly picked rocks from their fields, to the industrial powers – whose products were developed to combat not only foreign enemies, but the Canadian Shield itself.
---
Related Titles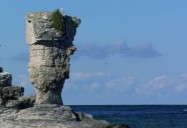 Bruce Peninsula and Fathom Five National Park: A Park For All...
Blue Ant Media
BAM011
Located in prime Great Lakes territory, two protected areas sit side by side, brimming with life...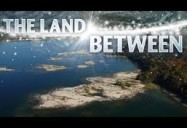 The Land Between Series
Inspired Planet Productions
LIV005
This visually spectacular, three-part, high-definition documentary series explores the newly...