Home / Waterton Biosphere Reserve, Alberta (Episode 5): Striking Balance Series 1
Waterton Biosphere Reserve, Alberta (Episode 5): Striking Balance Series 1

This item is only available for Canadian orders.
This title is a part of the series
Striking Balance Series 1: Exploring Canada's Biosphere Reserves
The story of how the Waterton Biosphere Reserve has remained largely ecologically intact is a remarkable tale beginning with the region's Indigenous people, the Kootenay and Blackfoot. It is an area these people went for ceremonial purposes and to hunt the herds of bison that were an important part of the prairie's ecosystem. Things changed quickly in the 1800s when ranchers moved in, disease spread, treaties were signed and bison numbers decreased dramatically due to European hunters. Agriculture and ranchers took over. As time has progressed, the ranchers have been challenged to find ways to coexist with the powerful grizzly bear. The protected mountains of the Waterton Lakes National Park create the perfect habitat for grizzlies. The richness of this land is the result of centuries of care and management. But more than once has its ecological integrity hung in the balance, preserved at the last minute by people who seem inspired by this place to think bigger than themselves.
---
Related Titles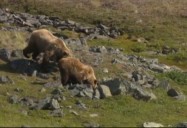 Sacred Grizzly
OYP000
"Sacred Grizzly" is the story of a unique place in the world and the mountain grizzly bear who...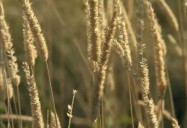 Waterton Lakes National Park: A Park For All Seasons Series
Blue Ant Media
BAM157
Waterton National Park lies on the border of two of Canada's most striking landscapes - the Rocky...