Home / First Nation
First Nation
Thousands of years ago, the Algonquin First Nations people lived on the shores of the Ottawa River watershed. Images of their life can be found at Oiseau Rock. Scientists and social activists have been trying for years to have the Canadian government put signs up to educate the public about the historical significance of this sacred site. Unfortunately they have failed and the artwork is being destroyed. This short film takes a look at the Canadian government's treatment of our First Nations people.
---
Related Titles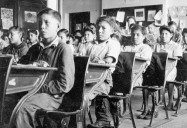 Residential Schools: Truth & Reconciliation in Canada
McIntyre Media Inc.
MCI083
Indian Residential Schools are a part of our shared history in Canada. Prior to European contact,...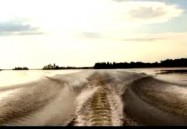 Great River
LeMay Media
LM0000
A team of world renowned rock art experts gathered together to investigate the defacing of a sacred...