Home / The Métis in Canada
The Métis in Canada
The Métis are one of Canada's three official Aboriginal peoples and have played an instrumental role in shaping the Canada we know today. Narrated and produced by multi award winning Métis film maker Matt LeMay , The Métis in Canada provides the viewer with a compelling overview of the history, culture and heritage of the Métis people.
GUIDE



---
Related Titles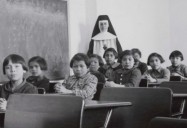 Truth and Reconciliation: The Legacy of Residential Schools in...
LeMay Media
LM0007
This program examines the history, legacy and current impacts of the Residential School experience...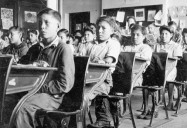 Residential Schools: Truth and Reconciliation in Canada...
McIntyre Media Inc.
MCI086
Indian Residential Schools are a part of our shared history in Canada. Prior to European contact,...