Home / A Requiem for the Canadian Dream
A Requiem for the Canadian Dream
A Requiem for the Canadian Dream is a new short documentary film by LeMay Media. The film explores the history and impact of the Canadian residential school system through a collection of interviews with some of Canada's most influential Indigenous leaders. Beautifully shot with a haunting soundtrack. A Requiem for the Canadian Dream provides valuable insights into the Canadian residential school experience and shines a light into this dark chapter of Canadian history. Includes key interviews with First Nation leaders and educators Shawn Atleo, Dr. Mike Degagné, Dr. Marie Wilson, and Phil Fontaine.

No content found.

No content found.
---
Related Titles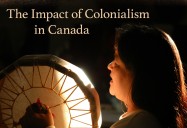 The Impact of Colonialism in Canada
Prior to the arrival of Europeans, First Nations people were a richly diversified, self-sufficient...
LeMay Media
LM0010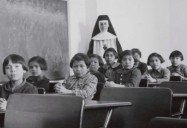 Truth and Reconciliation: The Legacy of Residential Schools in Canada
This program examines the history, legacy and current impacts of the Residential School experience...
LeMay Media
LM0007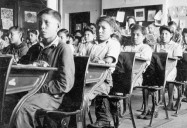 Residential Schools: Truth and Reconciliation in Canada (Educator's Package)
Indian Residential Schools are a part of our shared history in Canada. Prior to European contact,...
McIntyre Media Inc.
MCI086