Home / Transitions (Student Version)
Transitions (Student Version)
In short, poignant and sometimes amusing clips, kids talk candidly about their fears, anxieties and expectations. We interviewed students prior to entering high school, and then again 3 months into their school year.
GUIDE



---
Related Titles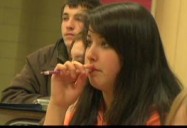 Transitions (Secondary Version)
McIntyre Media Inc.
MCI004
The 20-minute Student's Version attempts to allay the fears and apprehensions that most young...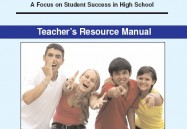 Transitions (Complete DVD Package)
McIntyre Media Inc.
MCI005
The transition from elementary or middle school to high school is a crucial one in the life of...