Home / Living with Alzheimer's
Living with Alzheimer's
Alzheimer's is a disease of the brain. The most common form of dementia, Alzheimer's disease affects men and women of all races, religions and socio-economic backgrounds. It is not a normal part of aging and no one is immune.
Alzheimer's disease is an irreversible, progressive and degenerative disease that destroys brain cells. It is the most common form of dementia, accounting for 64 per cent of all dementias in Canada.
In this short program comprised of startling statistics and interview footage from Canada AM, we learn how Alzheimer's impacts not only the person with the disease but also their caregivers. We meet people with Alzheimer's who discuss their struggles and lives. As well, singer Jann Arden, politician Olivia Chow and others discuss their roles as caregivers. Medical experts and social workers discuss what we know about the disease, who it impacts, music therapy, and the importance of physical fitness. Doctors and researchers are learning lots of things in the hope that they will soon put the pieces of the puzzle together.
---
Related Titles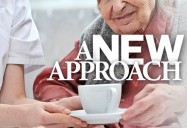 A New Approach: W5
CTV
CTV618
In the past three seasons, W5 has been reporting about the crisis of violence in Canadian long-term...