Home / Our Canada: The Interior Plains
Our Canada: The Interior Plains
This title is a part of the series
Our Canada: Its Geographic Regions Series
The Plains region of Canada is an area of a variety of interesting landforms. Sometimes called "Canada's breadbasket" it is known as one of the richest grain-producing regions in the world supplying us with a lot of our food. Formed over milllions of years, the area started as a region of land below an ancient sea. Today one can find fossils and dinosaur bones in certain areas. The First Peoples of the Plains arrived over 10,000 years ago and were nomadic hunters who followed the great herds of bison.
Includes PDF Resource Guide.
---
Related Titles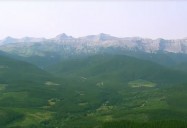 Foothills to the Badlands: Canada Over the Edge (Season 3)
Blue Ant Media
BAM171
From the city of Calgary - south to the border region, - and finally, to the town of Drumheller, we...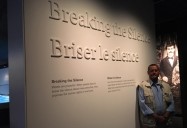 Saskatoon and Winnipeg: Seeing Canada Series
Brandy Y Productions
BYP015
Canadian journalist Brandy Yanchyk travels to Saskatoon, Saskatchewan to learn about the local...