Home / Our Canada: Its Geographic Regions Series
Our Canada: Its Geographic Regions Series
Produced for Canada's 150th Birthday, this visual journey will take students across the country to view and visit sweeping vistas, spectacular mountain ranges, majestic rivers, rolling plains, and vibrant cities and towns. Accurate, up-to-date content explores Canada's six physiographic regions. From the Cordillera to the Appalachian to theArctic, students will get a broad understanding of the geography of each region, including geology, population and settlement patterns, industry, vegetation and wildlife, plus an overview of original settlement by various First Nations groups.
We have consulted with Anne Smith Mansfield, Queen's University Geography curriculum instructor and winner of the Royal Canadian Geographical Society (RCGS) Geographic Literacy Award; gathered beautiful high-definition aerial and ground footage from some of Canada's leading film producers and drone operators; worked with Luke Murphy, a leading animator to provide you with accurate and colourful maps and graphics; and finally, had our own in-house experts, Mary Cubello, University of Toronto Geography and Geomorphology graduate and Pauline Weber, former teacher and librarian, write and edit the scripts.
Included in each program is information on our continuing struggle to build a sustainable environment where students will learn to become responsible, active citizens.
7 programs, 15 - 18 minutes each, PDF Resource Guides.
The themes of sustainability and First Nations history that run throughout the series keep the series from being just another blandeducational tool. As well, the educational content is enhanced by well-produced graphics, animated maps, and definitions. The standout features of the videos are the beautiful, sweeping shots of landscapes from across the country. These informational and visual elements, along with the very enthusiastic narrator, make for a high-quality educational series that will be of great use in any upper elementary school social studies classroom. - Resource Links
---
Related Titles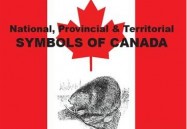 National, Provincial & Territorial Symbols of Canada Kit
McIntyre Media Inc.
MCI009
A recent poll by Ipsos Reid - the largest of its kind ever undertaken - found that although there...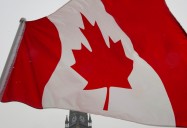 The People's Choice: W5
CTV
CTV625
Powerful, identifiable, and unifying: Canada's maple leaf flag is worn and flown by Canadians...