Home / Pathology & Disorders of the Brain Playlist
Pathology & Disorders of the Brain Playlist

This item is only available for Canadian orders.
Catalogue Number:
MDP139
Producer:
Marc Dingman
Subject:
Health and Medicine
,
Science
Language:
English
Grade Level:
Post Secondary
Country Of Origin:
United States
Copyright Year
: 2022
Running Time:
56:00
There are several diseases and disorders that may affect the brain. These short 2 minute videos will help you learn the basics of each disease in short, easy-to-understand snippets. They are designed as a means of aiding students learning the material so it's important to pause and re-watch especially if learning this materials for the first time. After all, neuroscience is not easy!
Includes:
Concussions
Brain tumors
Huntington's disease
Parkinson's Disease
Stroke
Amyotrophic Lateral Sclerosis (ALS)
Epilepsy
Multiple Sclerosis
Alzheimer's Disease
Hydrocephalus
L-DOPA
Alien Hand Syndrome
Wernicke-Korsakoff Syndrome
Meningitis
Tourette Syndrome
Phantom Limb
Chronic Traumatic Encephalopathy (CTE)
Tinnitus
Bell's Palsy
Brain Aneurysms
Narcolepsy
Autism
Restless Legs Syndrome
ADHD
Obsessive-Compulsive Disorder (OCD)
COVID-19 & the Brain
Schizophrenia
PTSD
---
Related Titles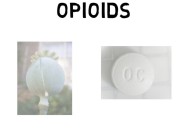 Neuropharmacology Playlist
Marc Dingman
MDP140
This video streaming playlist explores neuropharmacology - the study of drugs and their targets...