Home / Neuropharmacology Playlist
Neuropharmacology Playlist

This item is only available for Canadian orders.
Catalogue Number:
MDP140
Producer:
Marc Dingman
Subject:
Health and Medicine
,
Science
Language:
English
Grade Level:
Post Secondary
Country Of Origin:
United States
Copyright Year
: 2022
Running Time:
36:00
This video streaming playlist explores neuropharmacology - the study of drugs and their targets that influence the functions of the nervous system in health and disease. These short 2 minute videos will help you learn the basics of each disease in short, easy-to-understand snippets. They are designed as a means of aiding students learning the material so it's important to pause and re-watch especially if learning this materials for the first time. After all, neuroscience is not easy!
Includes:
Opioids
Methadone
Nicotine
Amphetamine
Alcohol
Benzodiazepines
Caffeine
Effects of Cocaine
Selective Serotonin Reuptake Inhibitors (SSRIs)
L-DOPA
LSD
Agonism, Antagonism & Allosteric Modulation
Psilocybin
THC
CBD
Sertonin--Norepinephrine Reuptake Inhibitors (SNRIs)
Ketamine
MDMA
---
Related Titles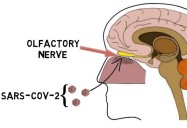 Pathology & Disorders of the Brain Playlist
Marc Dingman
MDP139
There are several diseases and disorders that may affect the brain. These short 2 minute videos...