Home / My Brain Made Me Do It
My Brain Made Me Do It

This item is only available for Canadian orders.
When a brutal crime is committed who is ultimately to blame - the perpetrator or their brain?
We've all heard people say, 'It was beyond my control' or 'I couldn't stop myself'. We like to think that we're all ultimately in control of our actions. But how true is this really? Neuroscientists are generating new research that sheds light on why some people can't stop themselves from committing harmful or criminal acts. This is creating new challenges for the justice system and making us re-evaluate the way we sentence, punish, and rehabilitate people for criminal behaviour. Featuring lead scientist, David Eagleman, director of the Center for Science and, Law and author of international best-selling books, Incognito and The Brain, MY BRAIN MADE ME DO IT, challenges our most fundamental beliefs about crime, punishment, and free will.
---
Related Titles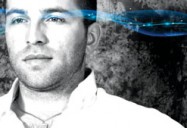 Into the Mind: Mind Control
BBC
BBC029
In this program, host Michael Mosley provides an illustrated history of some of the most notorious...