Home / Beyond the Spectrum (65 Minute Version)
Beyond the Spectrum (65 Minute Version)

This item is only available for Canadian orders.
Offers a different perspective of children with ASDD as it examines early intervention and insight into an entire family struggling and coping with autism. A parents' quest to 'recover' their two-year-old son from Autism Spectrum Disorder (ASD) takes them on a bittersweet journey, testing them in ways they never expected.
With the arrival of twins Oskar and Izzy, this family of seven had their hands full. But parents Carly and Stef were about to notice things with Oskar that seemed all too familiar. Nine years earlier, Carly's oldest son was diagnosed with autism. His speech was delayed, he engaged in repetitive behaviours (stims), and he seemed to be in a constant state of anxiety. When they started to see similar red flags in Oskar, they did their best write it off: "He's a boy;" "He's sad;" "He's distracted." But videotaping and analyzing Oskar along side his twin sister, it soon became impossible to ignore: Oskar wasn't typical.
At two years old, Oskar is diagnosed with severe autism. Carly and Stef make a profound commitment to quit work and spend a year helping Oskar achieve his developmental milestones. They are inspired by the success they had with Carly's older autistic son, who has not only overcome many of his early challenges but is now ahead of his peers in many ways. Carly and Stef credit drastic diet changes and other therapies for this transformation. And they start down a similar path with Oskar.
But Oskar proves to be very different from his older brother, and progress seems fleeting to non-existent. With every setback, the film delves deeper into the mystery that is Oskar. Several adults with autism, including Temple Grandin, share their personal experiences and help us gain insight into Oskar's world.
Life with an autistic child involves a lot of small (and not so small) daily challenges that impact the whole family. This honest yet hopeful portrait follows Carly and her family to the breaking point, where they must rethink everything. As they strive to connect with Oskar, they must confront an impossible question: should they try to change Oskar, or accept him just the way he is?
*** Please click here for the 90 minute version of this program. ***

No content found.

No content found.
---
Related Titles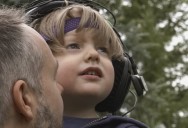 Beyond the Spectrum (86 Minute Version)
Offers a different perspective of children with ASDD as it examines early intervention and insight...
Merit Entertainment Inc.
MEI004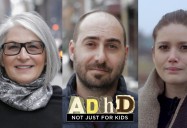 ADHD: Not Just For Kids
It used to be just for kids, but not anymore. ADHD: Not Just For Kids aims to dispel the myths and...
Markham Street Films Inc.
MSF000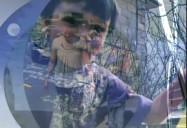 Decoding Autism
In Canada AM's newest 5-part program, two autism experts discuss early diagnosis and intervention...
CTV
CTV472