Home / Magic Cellar Series (20 DVDs)
Magic Cellar Series (20 DVDs)
African folk tales, often collected from village elders, are in danger of being lost today as the practice of oral storytelling diminishes. Now, HBO Family's all-new "Magic Cellar" brings this great tradition to a whole new generation of children in a groundbreaking ten-part CG animated series.

"Magic Cellar" follows the adventures of Pula, a young African girl who stumbles upon an enchanted world in her grandmother's basement and encounters a talking gecko and a wise old cricket, among other fascinating creatures. Pula and her friends -- Marcus (an African mixed-race boy), Navitha (an Indian girl), Josh (a Caucasian boy) and Melissa (an Asian girl) -- take on various roles and interact with animals in each of the stories they tell.

Winner of 27 international awards, "Magic Cellar" has been featured at numerous festivals around the world, including: the One World Film Festival; the Los Angeles International Children's Film Festival; the 17th Annual Aegis Awards; The Chicago International Children's Film Festival, where it won first prize in Animated Television Production, with a jury composed entirely of children; the 2006 Davey Awards; and the 50th New York Festivals, where it won the only Gold World Medal awarded to an animated television series, as well as a Silver Medal for episode two.

---
Related Titles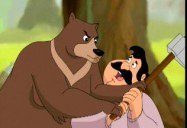 The Bear Prince: Folktales from Around the World
Colman Communications
880071
The Bear Prince presents an intriguing folktale that teaches students about various key aspects of...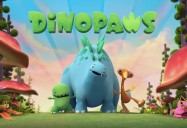 DinoPaws Series
Guru Studio
GRS080
Dinopaws follows three bold, brave and sweet dinosaurs, Gwen, Bob and Tony, on their mighty...