Home / A Ripple on Life
A Ripple on Life

This item is only available for Canadian orders.
Explores clean water's impact on life and death in Uganda.
When Ugandan women who are in labour head to the hospital, packing an overnight bag filled with baby clothes and their slippers is far from their minds. Instead, they haul 200 litres of water in jugs, as well as medical supplies.
Maternal infection is the second-leading cause of death in Uganda. Contributing to this is the lack of clean water, as well as poor transportation routes to get to hospital and the fact that Ugandan woman have, on average, seven children each.
At Kawolo Hospital there are only four doctors on staff to treat the 300 patients who arrive at the hospital daily seeking care. Without clean water, doctors, midwives and nurses can't wash their hands properly nor clean the surgical instruments and operating room.
This film follows a group of Canadian volunteers, specifically a teacher and a student, who set-up a clean water system at the maternity ward of a hospital in Uganda, which operated with almost no water. In the process of establishing the clean water system, the audience learns first hand from the Ugandan people about the different limitations and challenges that exist at the maternity ward and the hospital. The volunteers also experience a process of personal change in this trip that transforms their lives forever.
MORE RESOURCES



---
Related Titles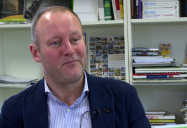 Jan van de Venis: Where Human Rights and the Environment...
Paper Tiger
PT0007
This episode of The Green Interview features Jan van de Venis, an extraordinary Dutch lawyer who...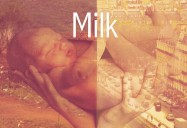 Milk
Filmblanc Inc.
ICE027
According to UNICEF and WHO, 7 MILLION children die every year due to malnutrition, of those, 1...