Home / Jan van de Venis: Where Human Rights and the Environment Intersect - The Green Interview Series
Jan van de Venis: Where Human Rights and the Environment Intersect - The Green Interview Series

This item is only available for Canadian orders.
This title is a part of the series
The Green Interview Series
This episode of The Green Interview features Jan van de Venis, an extraordinary Dutch lawyer who lives at the intersection of human rights and sustainable development. He's deeply concerned about the human right to drinkable water but industrial developments ofen use vast quantities of water and leave it totally contaminated. Sustainable development therefore has to respect the human right to drinkable water and so in addition to running his own law firm Just Law in Utrecht Jan van de Venis is also Director of the Legal Desk at the Swiss water conservation group WaterLex.
---
Related Titles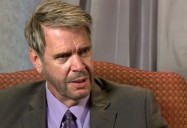 Larry Kowalchuk: Anti-Fracking Movement Finds a Voice - The...
Paper Tiger
PT0001
In 2013 anti-fracking protests took place in NB as a result of exploratory drilling and seismic...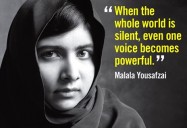 Malala: The Power of One Voice
McIntyre Media Inc.
MCI076
An assassination attempt was not enough to curtail the human-rights work of teenage activist Malala...