Home / Going Deep - Ep. 109: Planet Echo (Season 1)
Going Deep - Ep. 109: Planet Echo (Season 1)
This title is a part of the series
Planet Echo (Season 1)
Chuck and Andy try to figure out "just how deep you can go" when they head out on an adventure to the Grand Canyon. Bighorn sheep are known as the guardians of the canyon by the Hualapai Nation of Arizona, who have lived here for many hundreds of years. They own part of the Grand Canyon and its golden eagles are sacred to them. They have a special message for Chuck and Andy: We are all keepers of the canyon. We all share the responsibility of taking care of Mother Earth.
Also includes: Did You Know?: The Narcisse Snake Dens, Manitoba. Calumet Skater Tales: Chief Peguis; The Remarkables: Gros Morne National Park, Newfoundland; and Michael's Creature Feature: The tree frog.
---
Related Titles
iCare Series
McIntyre Media Inc.
MCI032
      To preview the individual programs please click the links at the bottom of the...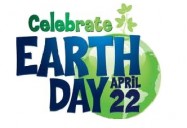 Earth Day: How Can I Help?
McIntyre Media Inc.
MCI067
In 1963, Senator Gaylord Nelson from the United States began to worry about our planet. He noted...