Home / Dr. G's Frozen Feet - Ep. 201: Planet Echo (Season 2)
Dr. G's Frozen Feet - Ep. 201: Planet Echo (Season 2)
This title is a part of the series
Planet Echo (Season 2)
In this episode we learn how to be "green" even in the winter!
ADVENTURE: Chuck and Andy decide to go snow boarding… in Hawaii! Silly guys… they decide that cleaning up the beach makes sense …even if one of them is not dressed for it.
THE LAB: Dr. G is upset because C & A are on a beach while here at home "baby it's cold outside". He also notices that GP has "no-energy" during the long winter months and discovers that when it's cold… there is not that much energy available.
---
Related Titles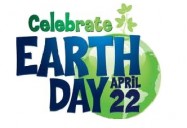 Earth Day: How Can I Help?
McIntyre Media Inc.
MCI067
In 1963, Senator Gaylord Nelson from the United States began to worry about our planet. He noted...
iCare Series
McIntyre Media Inc.
MCI032
To preview the individual programs please click the links at the bottom of the...