Home / Dr. G Gets a New Car - Ep. 202: Planet Echo (Season 2)
Dr. G Gets a New Car - Ep. 202: Planet Echo (Season 2)
This title is a part of the series
Planet Echo (Season 2)
In this episode we find out how to make cars more earth-friendly.
ADVENTURE: Chuck and Andy go Go-Carting. Andy becomes frustrated when Chuck spends an entire race trying to make their cart "greener".
THE LAB: Dr. G decides to get rid of the gas guzzling MADMOBILE and create a super duper, greeny machiny. We find out how a gasoline engine works, what "horsepower means", how batteries store electricity and how car tires can be recycled.
---
Related Titles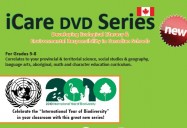 iCare Series
McIntyre Media Inc.
MCI032
This 3-part series examines environmental and ecological initiatives undertaken by Canadian schools...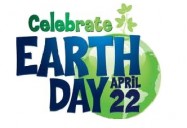 Earth Day: How Can I Help?
McIntyre Media Inc.
MCI067
In 1963, Senator Gaylord Nelson from the United States began to worry about our planet. He noted...