Home / Power Brothers - Ep. 409: Planet Echo (Season 4)
Power Brothers - Ep. 409: Planet Echo (Season 4)

This item is only available for Canadian orders.
This title is a part of the series
Planet Echo (Season 4)
ADVENTURE: Fed up with being tied to the grid... Chuck and Andy go in search of a new, greener clubhouse. They learn about all the amazing ways there are to create their own power from Winnipeg based Sycamore Energy. The results are electrifying!
THE LAB: Dr. G explains how nuclear power is used to create electricity. His cold fusion reactor ends up over heating and causes a mutation in the already mutant GP.
---
Related Titles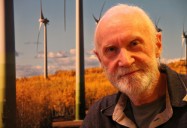 A Wind of Change: DocJam Series
Canazwest
CPI007
With an abundance of oil, gas, coal, forestry and agriculture, the Dawson Creek area has long been...
Exploring Energy and Heat
Visual Learning Systems
110273
Energy is all around. This fast-paced, engaging program highlights the many and varied forms of...