Home / Save the World! The Game Show - Ep. 413: Planet Echo (Season 4)
Save the World! The Game Show - Ep. 413: Planet Echo (Season 4)
This title is a part of the series
Planet Echo (Season 4)
Chuck and Andy set out to save the world by using their brains.
With the evil Skink plotting the demise of the world, Chuck and Andy find themselves as contestants on the world's wackiest TV game show. The show is hosted by Dr. Greenie and his sidekick GP. Chuck is forced to use all the knowledge he has accumulated over the last four seasons of PE to defeat the Skink, save the world... and Andy in this head to head competition. The questions and answers cover everything from the environment, and animal habitats, to endangered species and some really amazing people. The roll-ins will include some of the most spectacular highlights of previous seasons. It will be an adventure and a half when everything comes together for this unforgettable episode.
---
Related Titles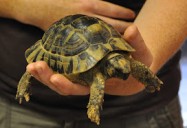 I Like Turtles: Hope for Wildlife - Season 2
Arcadia Entertainment Inc.
AR035E
Hope rescues an endangered orphan.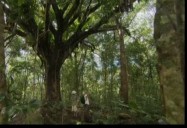 Eco-Creatures - Ep. 213: Planet Echo (Season 2)
Positive Productions Inc. and Media RendezVous Inc.
PE0213
In this adventure we find out how animals are helping us to help the environment. ADVENTURE: Chuck...