Home / Asian Immigration Experiences: Journeys to Canada Series
Asian Immigration Experiences: Journeys to Canada Series

This item is only available for Canadian orders.
This title is a part of the series
Journeys to Canada Series
This program examines the experiences of Chinese, Japanese and South Asian immigrants in Canada. These people ventured to Canada for various reasons including work, escaping war and poverty in their homeland and the lure of a young growing nation. Canada held hope with work on the railway, a gold rush and free land. This program investigates the "push" and "pull" factors that influenced their arrival here and the problems, including racism, they encountered.
---
Related Titles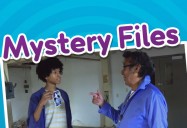 The Mystery of Nostra Culpa - Ep. 6: The Mystery Files (Season 2)
Apartment 11
APT027
E.B. and Kyla find out that the label "Nostra Culpa" means "our fault" in Latin. But what...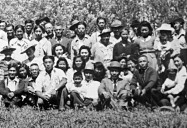 Facing Injustice: The Relocation of Japanese Canadians
Past Perfect Productions
PPP000
This documentary tells why Japanese Canadians were forcibly removed from the West Coast in 1942 and...