Home / Facing Injustice: The Relocation of Japanese Canadians
Facing Injustice: The Relocation of Japanese Canadians

This item is only available for Canadian orders.
This documentary tells why Japanese Canadians were forcibly removed from the West Coast in 1942 and placed on sugar beet farms as labourers in Manitoba and finally settling in Winnipeg.
On 25 February 1942, a mere 12 weeks after the 7 December 1941 attack by Japan on Pearl Harbor and Hong Kong, the federal Cabinet, at the instigation of racist BC politicians, used the War Measures Act to order the removal of all Japanese Canadians residing within 160 km of the Pacific coast. At the time the government claimed that Japanese Canadians were being removed for reasons of "national security." Over 20,000 men, women and children of Japanese ancestry, 75% of whom were Canadian citizens, were removed from their homes, farms and businesses. Many were sent to work on sugar beet farms in Manitoba. Living conditions were often poor, with no electricity or running water. In 1949, they were finally given back their full citizenship rights including voting rights and being allowed to move back to the BC coast, although their property was gone. In 1988, Prime Minister Brian Mulroney formally apologized to Japanese Canadian survivors and their families.

No content found.

No content found.
---
Related Titles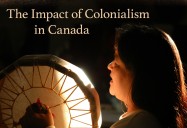 The Impact of Colonialism in Canada
Prior to the arrival of Europeans, First Nations people were a richly diversified, self-sufficient...
LeMay Media
LM0010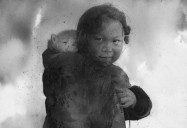 Resolute
It was a forced relocation to assert sovereignty that led the Canadian government to commit one of...
Loud Roar Productions
LRP001