Home / Amy Larkin: Counting the Hidden Costs of Doing Business - The Green Interview Series
Amy Larkin: Counting the Hidden Costs of Doing Business - The Green Interview Series

This item is only available for Canadian orders.
This title is a part of the series
The Green Interview Series
This episode of The Green Interview features Amy Larkin, an award-winning entrepreneur, environmental activist, and author who works with corporate executives to create more sustainable enterprises. She is the author of the 2013 book Environmental Debt: The Hidden Costs of a Changing Global Economy in which she issues a clarion call for governments, businesses, and consumers to recalculate the financial contributions of the natural world—and the long-hidden costs of environmental damage.
---
Related Titles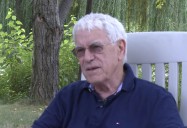 Fighting for the Right to a Healthy Environment: Ada Lockridge...
Paper Tiger
PT0013
Ron Plain and Ada Lockridge are members of the Aamjiwnaang First Nation, a native community in the...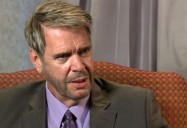 Larry Kowalchuk: Anti-Fracking Movement Finds a Voice - The...
Paper Tiger
PT0001
In 2013 anti-fracking protests took place in NB as a result of exploratory drilling and seismic...