Home / Fighting for the Right to a Healthy Environment: Ada Lockridge and Ron Plain - The Green Interview Series
Fighting for the Right to a Healthy Environment: Ada Lockridge and Ron Plain - The Green Interview Series

This item is only available for Canadian orders.
This title is a part of the series
The Green Interview Series
Ron Plain and Ada Lockridge are members of the Aamjiwnaang First Nation, a native community in the heart of Ontario's notorious "Chemical Valley" near Sarnia, which according to the World Health Organization has the worst air quality in Canada—pumping out more air pollution than the entire provinces of Manitoba or Saskatchewan or New Brunswick. They are also the plaintiffs in a Charter of Rights and Freedoms case that could transform Canadian Environmental Law.
---
Related Titles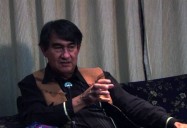 Native Ecology: Gregory Cajete - The Green Interview Series
Paper Tiger
PT0012
Gregory is a Native American educator whose work is dedicated to honoring the foundations of...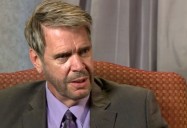 Larry Kowalchuk: Anti-Fracking Movement Finds a Voice - The...
Paper Tiger
PT0001
In 2013 anti-fracking protests took place in NB as a result of exploratory drilling and seismic...