Home / Spirituality and Ecology: Satish Kumar - The Green Interview Series
Spirituality and Ecology: Satish Kumar - The Green Interview Series

This item is only available for Canadian orders.
This title is a part of the series
The Green Interview Series
Catalogue Number:
PT0016
Producer:
Paper Tiger
Subject:
Canadian Social Issues
,
Canadian Social Studies
,
Canadian World Studies
,
Civics
,
Environmental Studies
,
Philosophy
,
Religious Studies
,
Science
,
Social Issues
,
Social Sciences
,
Social Studies
,
Sociology
Language:
English
Grade Level:
9 - 12, Post Secondary
Country Of Origin:
Canada
Copyright Year
: 2009
Running Time:
60:00
Closed Captions:
Yes
Interview with Satish Kumar, one of the founders of deep ecology, a philosophy which sees human beings not as lords over nature but as part of nature, interdependent with all other forms of life as part of a living whole. Kumar began his life as a Jain monk and first came to international attention when he and a companion made a pilgrimage for peace by walking from India to Moscow, Paris, London, and Washington, the capitals of the four nuclear powers. In 1973 he settled in England, where he worked with the legendary E. F. Schumacher and became the editor of Resurgence magazine. He still edits Resurgence, which has been described as the artistic and spiritual voice of the green movement. Kumar is the founder of the Small School, a pioneering secondary school with a curriculum based on ecological and spiritual values. He is also the founding director of programs at Schumacher College, a residential international centre for the study of ecological and spiritual values. A deeply spiritual man, Kumar insists that human beings must learn to live in profound harmony within nature, as part of nature, and he has thought deeply about the implications of that idea.
---
Related Titles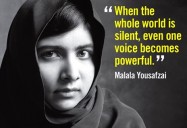 Malala: The Power of One Voice
McIntyre Media Inc.
MCI076
An assassination attempt was not enough to curtail the human-rights work of teenage activist Malala...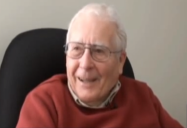 The Gaia Principle: James Lovelock - The Green Interview Series
Paper Tiger
PT0024
Interview with James Lovelock, the creator of the Gaia hypothesis. Lovelock's eclecticism and...