Home / Financing the Green Entrepreneurs: Andrew Heintzman - The Green Interview Series
Financing the Green Entrepreneurs: Andrew Heintzman - The Green Interview Series

This item is only available for Canadian orders.
This title is a part of the series
The Green Interview Series
Interview with Andrew Heintzman, the president and co - founder of Investeco, the first Canadian investment company to focus exclusively on investing in environmental sectors. In his recent book, The New Entrepreneurs, Heintzman profiles entrepreneurs who are developing green technology in sectors such as forestry, water, agriculture and energy. He views capitalism as a powerful instrument for social and economic change, and is deeply concerned that Canada's lack of a coherent national strategy on the most important economic questions of our time will reduce our future competitiveness, productivity and prosperity. He advocates taking action now to move away from the extractive industries towards an economy based on knowledge and ideas. Before joining Investeco, Heintzman was a co-founder and publisher of Shift Magazine, an award-winning consumer magazine about technology. He was also a founder of d~Code, a youth-marketing firm.
---
Related Titles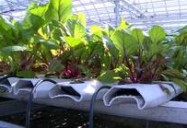 The World's First Rooftop Farm: Mohamed Hage
Films Media Group
394541
This episode of The Green Interview features Mohamed Hage, who is turning the flat rooftops of...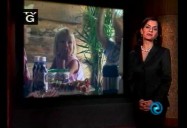 Clean Food, Organic Agriculture
Films Media Group
393621
Although more than 12,000 organic farms operate in the United States, increasing demand for...