Home / The Climate Change Denial Industry: James Hoggan - The Green Interview Series
The Climate Change Denial Industry: James Hoggan - The Green Interview Series

This item is only available for Canadian orders.
This title is a part of the series
The Green Interview Series
Catalogue Number:
PT0032
Producer:
Paper Tiger
Subject:
Business Studies
,
Canadian Social Studies
,
Canadian World Studies
,
Civics
,
Environmental Studies
,
Family Studies/Home Economics
,
Global Issues
,
Social Sciences
,
Social Studies
,
Sociology
Language:
English
Grade Level:
9 - 12, Post Secondary
Country Of Origin:
Canada
Copyright Year
: 2011
Running Time:
64:00
Closed Captions:
Yes
Interview with James Hoggan, the author of Climate Cover - Up: The Crusade to Deny Global Warming, an expose of how the false debate on climate change was manufactured by oil and gas companies and their PR firms. Hoggan, who works in the public relations industry himself, holds this manufactured debate up as bad PR practices by traditional energy companies trying to convince the public of untruths about their environmental impacts, rather than doing the right thing and greening their operations. In this Green Interview, Hogan discusses the climate change deniers, the use industry-sponsored propaganda and how ethical business should be conducted.
---
Related Titles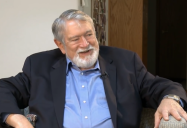 Replacing the 'Suicide Economy': David Korten - The Green...
Paper Tiger
PT0033
Interview with David Korten, an economist, author, activist, and prominent critic of corporate...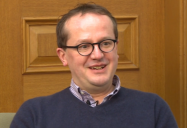 Anders Hayden: A Good Life Redefined - The Green Interview Series
Paper Tiger
PT0009
This episode of The Green Interview features Anders Hayden, author of Sharing the Work Sparing the...