Home / The Ocean in Peril: Alanna Mitchell - The Green Interview Series
The Ocean in Peril: Alanna Mitchell - The Green Interview Series

This item is only available for Canadian orders.
This title is a part of the series
The Green Interview Series
Catalogue Number:
PT0036
Producer:
Paper Tiger
Directors:
Becket, Chris
Producing Agencies:
Paper Tiger and Arcadia Video
Subject:
Canadian Social Studies
,
Canadian World Studies
,
Environmental Studies
,
Global Issues
,
Science
,
Social Sciences
,
Social Studies
,
Sociology
,
Women's Studies
Language:
English
Grade Level:
9 - 12, Post Secondary
Country Of Origin:
Canada
Copyright Year
: 2011
Running Time:
64:00
Closed Captions:
Yes
Interview with Alanna Mitchell, an award-winning Canadian author and journalist and engaging speaker on environmental science, conservation and sustainability. After nearly two decades as an investigative journalist, Mitchell perfected her gift for decoding the complicated language of science and translating it into the emotional narrative of everyday life. In this Green Interview, Mitchell discusses her latest book, Sea Sick: The Hidden Crisis in the Global Ocean, in which she convinces us that if we kill the ocean, we kill the planet. Skillfully interweaving scientific concepts with firsthand accounts and stories about the fieldwork of internationally renowned scientists, Mitchell examines the ecological crisis facing the world's oceans - and how we're altering everything about them from temperature, salinity, and acidity to ice cover, and the very life within them.
---
Related Titles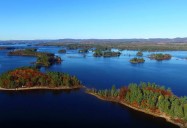 Water: Canada's Natural Resources Series
LeMay Media
LM0014
Water: This program looks at the state of water in Canada, a natural resource that is often taken...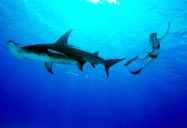 Sea of Life
Oceanic Productions
OP0000
The ocean produces most of the oxygen in the air that we breathe. It's home to 80% of all life on...