Home / Sea of Life
Sea of Life

This item is only available for Canadian orders.
The ocean produces most of the oxygen in the air that we breathe. It's home to 80% of all life on earth. And it's in big trouble.
50% of the worlds coral reefs are gone.
90% of the fish have been taken from the ocean.
40% of the plankton that produce the oxygen we breathe have disappeared.
Who will be the heroes the world needs to save its oceans? Are committed activists and scientists enough?
Winner of the Best Film in the Ontario150 Film Challenge for Emerging Ontario Filmmakers, Sea of Life follows filmmaker Julia Barnes on an underwater adventure to discover the truth about the biggest threats facing the ocean and ultimately ourselves. Inspired by the late Rob Stewart's film Revolution, the young filmmaker finds herself on an epic journey around the world to save the water ecosystems we depend on for survival, as we come closer to causing "a mass extinction in the oceans."
Sea of Life leads audiences through the beautiful world of coral reefs into the heart of the environmental movement, meeting passionate scientists, activists and explorers, who reveal an opportunity rise in the face of this challenge, to become the heroes the world needs.
WINNER: WaterDocs – Emerging Filmmakers Ontario 150 Film Challenge 2017
WINNER: Award of Merit – Impact Doc Awards 2017
FINALIST: Blue Ocean Film Festival 2016
---
Related Titles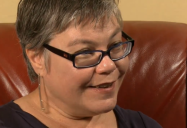 The Ocean in Peril: Alanna Mitchell - The Green Interview Series
Paper Tiger
PT0036
Interview with Alanna Mitchell, an award-winning Canadian author and journalist and engaging...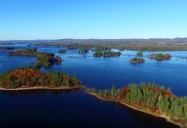 Water: Canada's Natural Resources Series
LeMay Media
LM0014
This program looks at the state of water in Canada, a natural resource that is often taken for...