Home / Salmon Wars: Wild Fish, Aquaculture and the Future of Communities - The Green Interview Series
Salmon Wars: Wild Fish, Aquaculture and the Future of Communities - The Green Interview Series

This item is only available for Canadian orders.
This title is a part of the series
The Green Interview Series
This documentary explores net cage salmon aquaculture and its social, economic and environmental impacts on nearby communities. The film surveys industry representatives, community activists, scientists, environmentalists and politicians, including Nova Scotia's Minister of Fisheries, Aquaculture and Environment. Financed entirely by citizen donations and designed for free distribution on the internet, Salmon Wars probes not only our stewardship of the oceans, but also the alliances between industry and government, the ability of local communities to influence their own futures, and the health of democracy in Atlantic Canada.
---
Related Titles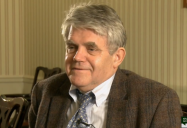 One Man's Fight to Save the North Atlantic Salmon: Orri...
Paper Tiger
PT0054
This episode of The Green Interview features Orri Vigfusson, an Icelandic businessman...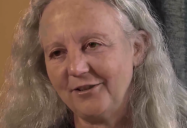 Why Salmon Are Sacred: Alexandra Morton - The Green Interview...
Paper Tiger
PT0043
This episode of The Green Interview features Alexandra Morton, a citizen scientist who has worked...