Home / Speaking the Hard Truths and Getting Heard: Franke James - The Green Interview Series
Speaking the Hard Truths and Getting Heard: Franke James - The Green Interview Series

This item is only available for Canadian orders.
This title is a part of the series
The Green Interview Series
Catalogue Number:
PT0061
Producer:
Paper Tiger
Subject:
Arts
,
Business Studies
,
Canadian Politics
,
Canadian Social Issues
,
Canadian Social Studies
,
Canadian World Studies
,
Civics
,
Consumer Studies
,
Documentary
,
Environmental Studies
,
Family Studies/Home Economics
,
Global Issues
,
Politics
,
Science
,
Social Sciences
,
Social Studies
,
Women's Studies
Language:
English
Grade Level:
9 - 12, Post Secondary
Country Of Origin:
Canada
Copyright Year
: 2013
Running Time:
63
Closed Captions:
Yes
This episode of The Green Interview features Franke James, a rabble-rousing artist, author, and activist who uses her art-a signature style of lively drawings mixed with photos and hand drawn text-and her written work to campaign for social and environmental justice. She has over 20 years' experience as a creative designer and marketing professional. Most recently, she made headlines when she discovered that the Canadian government under Stephen Harper worked to discredit her and try to shut down her European art tour because the art focused on stopping climate change.
---
Related Titles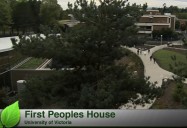 Sustainable Building/Saving the Rainforest/Climate Change:...
Aarrow Productions
AP0007
Architect Alfred Waugh, from the Chipewyan First Nation in the NWT discusses the construction of a...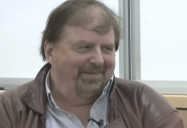 Climate Wars: Gwynne Dyer - The Green Interview Series
Paper Tiger
PT0015
Interview with Gwynne Dyer, an internationally renowned independent journalist and expert on war...