Home / Bhutan: The Pursuit of Gross National Happiness - The Green Interview Series
Bhutan: The Pursuit of Gross National Happiness - The Green Interview Series

This item is only available for Canadian orders.
This title is a part of the series
The Green Interview Series
Green Interview host Silver Donald Cameron presents a documentary on Bhutan that focuses on the country's unique and inspiring pursuit of "Gross National Happiness" as a vision for development; it is in stark contrast to the rest of the world's reliance on Gross Domestic Product. Included are interview clips with Prime Minister Jigme Thinley and Genuine Progress Index founder Dr. Ronald Colman.
---
Related Titles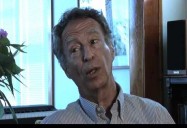 Gross National Happiness Conference: Ron Colman - The Green...
Paper Tiger
PT0014
Interview with Ronald Colman, Executive Director of Genuine Progress Index Atlantic, a non-profit...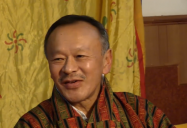 Gross National Happiness: Jigme Thinley - The Green Interview...
Paper Tiger
PT0018
This episode of The Green Interview features Jigme Thinley, the first democratically elected prime...