Home / Helping Hand (Chemical Reactions): Annedroids Series One
Helping Hand (Chemical Reactions): Annedroids Series One

This item is only available for Canadian orders.
This title is a part of the series
Annedroids Series One
In this episode, Anne mixes hydrogen peroxide, dish soap, and food colouring, then adds yeast - the catalyst which causes a chemical reaction. Nick devises the Android Games to help Hand get over being jealous of Pal. They repeat their chemical reaction experiment on a bigger scale, with Hand and Pal working together.
MORE RESOURCES



---
Related Titles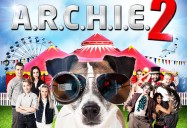 A.R.C.H.I.E. 2
Indiecan Entertainment Inc.
ICE044
"Big Top Dog" Robot wonderdog ARCHIE, along with his UNCLE PAUL, is spending the summer at the...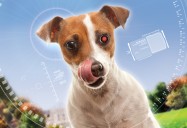 A.R.C.H.I.E. Artificial Robotronic Canine Hyper-Intelligence...
Indiecan Entertainment Inc.
ICE047
Part machine. Part dog. Totally awesome. Fifteen year-old Isabel Sullivan has just moved to a...