Home / Episode 4 - Helping Hand (Chemical Reactions): Annedroids Series One
Episode 4 - Helping Hand (Chemical Reactions): Annedroids Series One

This item is only available for Canadian orders.
This title is a part of the series
Annedroids Series One
In this episode, Hand feels left out when Anne would prefer to use Pal to help with an experiment; she thinks Anne likes Pal better. Nick devises the Android Games to show Hand what she's good at but the plan backfires when Eyes and Pal unexpectedly shine in the games.
MORE RESOURCES



---
Related Titles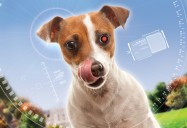 A.R.C.H.I.E. Artificial Robotronic Canine Hyper-Intelligence...
Indiecan Entertainment Inc.
ICE047
Part machine. Part dog. Totally awesome. Fifteen year-old Isabel Sullivan has just moved to a...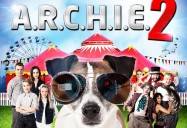 A.R.C.H.I.E. 2
Indiecan Entertainment Inc.
ICE044
"Big Top Dog" Robot wonderdog ARCHIE, along with his UNCLE PAUL, is spending the summer at the...