Home / Stories of Courage
Stories of Courage

This item is only available for Canadian orders.
Learn about stories of courage from those who lived and died in the World Wars that shaped our proud nation's course.
Includes :
The Life of a Canadian Pilot Trainee - In 1917, Manitoban, Allan McLeod enrolled in the cadet wing of The British Royal Flying Corps, in Toronto, where more than 3,000 British and Canadian pilots were trained. After a few months, he was shipped overseas to fight in Europe. The graduates of this first pilot training program on Canadian soil, proved that "Courage is doing what others say you cannot do."
Triplanes Rule the Skies - In 1917 the new triplanes began to dominate the skies of World War I and five daring Canadian pilots, known as "Black Flight", used these superior planes to down 87 German aircraft, with only 2 Canadian losses. By early 1918 new British biplanes were even faster, and the war's greatest flying Ace, Germany's 'Red Baron', finally met his match when Canadian, Arthur Roy Brown, shot him down. Heroes like these are an important part of Canada's World War I heritage.
Victoria Cross Flyers - More than 22,000 Canadians flew during World War I for Britain, and three earned the distinguished Victoria Cross medal. Billy Bishop, probably the most famous, had 72 victories to his credit, including one battle where he accidentally stumbled on a German and attacked them. William Barker earned his medal when he was severly wounded in a dogfight with German planes, cheered on by Canadian soldiers in the trenches. He became the most decorated service man in Canada's history. And in 1918 Allan McLeod, the youngest Victoria Cross winner, shot down several German triplanes and pulled his companion to safety from their burning plane after it crashed. These 3 heroes proved that courage is "going on when you don't have the strength."
James David Moses - Canadian Aboriginal soldiers were important in our World War I activities. James David Moses, from the Six Nations Reserve near Brantford, Ontario, was part of Winnipeg's integrated 107th battalion, with over half of its soldiers being Aboriginal. When his bomber failed to return on April 1, 1918, he wa presumed dead. During WW I approximately 4,000 of Canada's 630,000 soldiers were of aboriginal descent and many became legendary scouts and snipers. An important part of Canada's World War I heritage, they proved that "Courage is the foundation of integrity."
In Memoriam - The heroic feats of Canadian and Newfoundland soldiers during World War I were commemorated after the war with 13 memorials erected in France and Belgium; the Canadian National Vimy Memorial at Vimy Ridge is perhaps the best known. The "War to end all Wars" resulted in the death of ten million soldiers, more than in any previous war. These memorials commemorate the heroism and loss of over 66,000 of our soldiers, who proved that "Courage is not the absence of fear, but rather the judgement that something is more important than fear."
Canadian Air Cadets - The Canadian Air Cadets were formed in 1941 to train boys aged 12 to 18 as pilots to meet a desperate need in Britain during the Second World War. More than 3,000 graduates were sent overseas to fight with Britain, and many were decorated for their service. After 75 years, the Canadian Air Cadets have had over one million participants, and their focus has shifted to leadership training. These cadets have proved that "Courage is the commitment to begin without any guarantee of success."
*** Please click here for the French version of this program. ***

No content found.

No content found.
---
Related Titles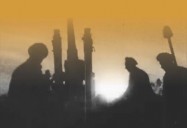 Legacy of War
This video is a powerful depiction of the stages of war, following soldiers from the excitement of...
A. R. Deane Nesbitt
ARD001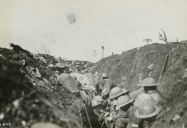 The Vimy Pilgrimage: The Great War Tour
Norm Christie reveals the extraordinary story of the largest peacetime armada in Canadian history...
Breakthrough Entertainment
BTE167