Home / From Micro to Nano: Welcome to The Nanoworld Series
From Micro to Nano: Welcome to The Nanoworld Series

This item is only available for Canadian orders.
This title is a part of the series
Welcome to The Nanoworld Series
In the first episode, we pass from the micro world of the 20th century to the nanoworld of the 21st. We discover how, by forgetting the traditional fabrication of objects from blocks of raw material, the idea of assembling objects atom-by-atom came about. It all began with a microscope that could touch upon atoms . . . If they could be touched, why not pushed and collected? And chance played a hand in the first structures – nanotubes - structures with astonishing properties, since, at this scale, the behaviour of matter changes.
---
Related Titles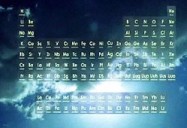 Unleashing the Power: Creating Chemical Compounds and Splitting...
BBC
BBC003
Once scientists succeeded in identifying and organizing the 92 naturally occurring chemical...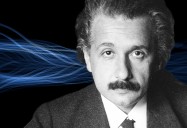 NOVA: Einstein's Quantum Riddle
PBS Video
041924
Over the past century, scientists have made huge strides in understanding the mind-bending rules...