Home / Nano Around Us: Welcome to The Nanoworld Series
Nano Around Us: Welcome to The Nanoworld Series

This item is only available for Canadian orders.
This title is a part of the series
Welcome to The Nanoworld Series
In the second episode, we learn how nanotechnologies could really change our vision of the world. In the late 20th century, computer technology revolutionized work, leisure and industry. With the 21st century, our understanding of the phenomena at play at the very heart of matter allows us to contemplate materials with new properties copied directly from nature, not to mention manufacturing commodities that are cheaper, lighter, more environmentally friendly, smaller, faster. Waterproof lass and fabrics inspired by the impermeability of the lotus leaf are now coming out, along with anti-streak, naturally fireproof or diamond-hard surface coverings, and fibres as light and resistant as a spider silk. But the revolution is also in full tilt in the fields of computer technology and energy. We will discover these applications and the fascinating horizons they open up, led by researchers the world over who are among the most passionate.
---
Related Titles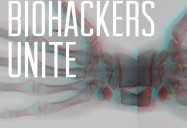 Biohackers Unite: Shift Series
Nootka Street Film Company Inc.
NSF003
How far can we push the limits of what it means to be human? Will using technology to improve and...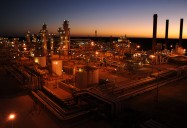 NOVA: Power Surge: Are We Finally On the Brink of A Clean Energy...
PBS Video
041395
Can emerging technology defeat global warming? NOVA travels the globe to reveal the surprising...