Home / Agriculture/Saving the Watershed/Protecting Ancestral Lands: Down2Earth (Ep 109)
Agriculture/Saving the Watershed/Protecting Ancestral Lands: Down2Earth (Ep 109)

This item is only available for Canadian orders.
This title is a part of the series
Down2Earth Series: Season 1
Every region in the world has its own unique agricultural history, and Arizona is no exception. The Indigenous people from this region built complex irrigation systems and grew diverse crops despite the intense heat and low annual rainfall. Tour an area of the wetlands and discover a thriving cottonwood forest. Marilyn Wallace is a filmmaker from Australia who teaches Aborigine youth the importance of protecting their ancestral lands.
---
Related Titles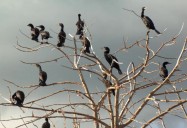 Saskatchewan River Delta
291 Film Company
291060
Canada's Saskatchewan River Delta and its wetlands cover nearly 10,000 square kilometers in...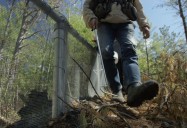 Georgian Bay Biosphere Reserve, Ontario
Striking Balance Inc.
LIV020
Georgian Bay is home to the world's largest freshwater archipelago - a 200 km long exposed part of...