Home / The Water Princess
The Water Princess

This item is only available for Canadian orders.
This title is a part of the series
Weston Woods Spring 2018 New Releases
Based on the book by Susan Verde and Georgie Badiel,
illustrated by Peter H. Reynolds (Putnam Books) -
Based on supermodel Georgie Badiel's childhood, a young girl dreams of bringing clean drinking water to her African village. As a child in Burkina Faso, Georgie and the other girls in her village had to walk for miles each day to collect water.

This vibrant, engaging story sheds light on this struggle that continues all over the world today, instilling hope for a future when all children will have access to clean drinking water.

Animated.
Music by Michael Bacon.
A co-production with Fablevision and Weston Woods
Read by Yetide Bodaki.
Includes interview with Georgie Badiel.
NOTE:
Each new DVD now includes Video Description, a secondary audio track containing additional descriptive narration for improved accessibility for the blind and visually impaired as well as our Read-Along feature which allows children to follow each word as it is simultaneously narrated and highlighted on the screen, strengthening vocabulary, comprehension and fluency.
DVDs now offer four options:
Read-Along, closed-caption subtitles, no text at all and descriptive narration.
---
Related Titles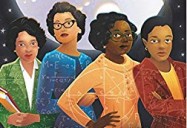 Hidden Figures: The True Story of Four Black Women and the Space...
Weston Woods
WW3065
Written by Margot Lee Shetterly with Winifred Conkling Illustrated by Laura Freeman Narrated by...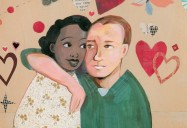 The Case for Loving: The Fight for Interracial Marriage
Weston Woods
WW2950
Written by Selina Alkko Illustrated by Sean Qualls This is the story of one brave family: Mildred...