Home / Adding Talk to the Equation (A Talk Toolkit: Video + PDF Companion Guide)
Adding Talk to the Equation (A Talk Toolkit: Video + PDF Companion Guide)

This item is only available for Canadian orders.
Catalogue Number:
000171
ISBN number:
978-1-62531-035-4
Producer:
Stenhouse Publishers
Subject:
Professional Development
Language:
English
Grade Level:
College/Univ/Adult
Country of Origin:
U.S.
Copyright Year
: 2016
Running Time:
123
For more than twenty years, Lucy West has been studying mathematical classroom discourse. She believes that teachers need to understand what their students are thinking as they grapple with rich mathematical tasks and that the best way to do so is through talking and listening. Adding Talk to the Equation helps teachers learn how to skillfully lead math conversations so all students stay in the game, stay motivated about learning, and ultimately deepen their understanding.
This video features five case studies filmed in grades 1–6 and shows teachers at various stages in their practice of generating and managing rich mathematics conversations. Lucy emphasizes the progression that occurs as teachers get more comfortable with new talk moves and as they learn to tune in and respond to the math conversations taking place among their students. Although these discussions occur during math instruction, the strategies used to create an environment for respectful, productive discourse can be applied to any subject area.
The video segments examine the importance of creating a safe learning environment; the value of thinking, reasoning, and questioning; the role of active, accountable listening; and the necessity of giving all students a "You can do this" message. Lucy also emphasizes that slowing down, even in the face of time constraints, is crucial for creating a classroom where all students feel they have something to contribute.
The video is accompanied by an 84-page companion guide (in PDF format on a disc) which includes transcripts of all of the case studies, with detailed commentary from Lucy that gives you a window into her thinking and the complexities of the work she is doing with teachers, as well as her reflections on missed opportunities.
Table of Contents
Video Contents
Series Introduction
Grade 5: Introducing Basic Talk Moves
Grade 1: Basic Talk Moves with Young Children
Grade 4: Getting Reluctant Learners to Speak
Grade 3: Multiple Talk Moves in Action
Grade 6: Well on the Way to Academic Discourse
Conclusion

No content found.

No content found.
---
Related Titles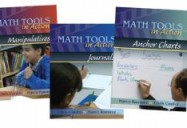 Math Tools In Action Series
Powerful tools for mathematics instruction can make a good lesson great. Math Tools in Action, an...
Stenhouse Publishers
000158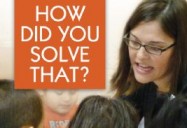 How Did You Solve That?
How Did You Solve That? offers a glimpse into two classrooms (70 minutes of classroom footage) as...
Stenhouse Publishers
000164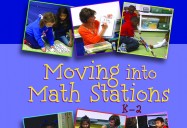 Moving into Math Stations (K-2)
Featuring Debbie Diller Building on the enormous success of her book Math Work Stations:...
Stenhouse Publishers
000162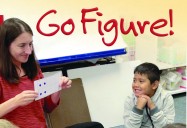 Go Figure! Number Sense Routines that Build Mathematical Understanding
In Go Figure! Jessica Shumway takes viewers into first-, second-, and fourth-grade classrooms where...
Stenhouse Publishers
000166