Home / Marie Antoinette
Marie Antoinette

This item is only available for Canadian orders.
Her name is synonymous with the French monarchy and all its excesses, but there is more to the story of Marie Antoinette than the simple tale of how a frivolous sovereign helped provoke the uprising that became the French Revolution. Acclaimed documentary filmmaker David Grubin paints a surprising portrait of a courageous figure and traces her journey from the splendors of a childhood in the mighty Austro-Hungarian Empire to a French guillotine.
---
Related Titles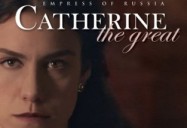 Catherine the Great
PBS Video
040747
Catherine the Great is a colorful, true story about a young girl, who transforms herself from an...