Home / American Experience: Triangle Fire
American Experience: Triangle Fire

This item is only available for Canadian orders.
The Triangle Fire chronicles the fire that tore through the Triangle Shirtwaist Factory in New York City killing one hundred and forty-eight young women and forever changed the relationship between labor and industry in the United States. A relationship that is still in question today as Americans re-examine the balance between the welfare of citizens and the motivations of global capitalism.
"An excellent, evenhanded and ultimately heartbreaking examination of the social and economic conditions that led to the deaths of 146 workers...it's a reminder of the valuable service provided by PBS." - USA Today
"4 stars...TRIANGLE FIRE argues persuasively that a country needs to care before a tragedy happens, not just after." - New York Daily News
---
Related Titles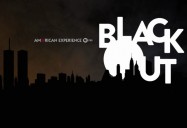 American Experience: Blackout
PBS Video
041837
On July 13, 1977, New Yorkers prepared themselves for another sweltering day. But high temperatures...