Home / Art 21: Art in the Twenty-First Century: Collection (Seasons 1-6)
Art 21: Art in the Twenty-First Century: Collection (Seasons 1-6)

This item is only available for Canadian orders.
Catalogue Number:
041593
Producer:
PBS Video
Subject:
Arts
Language:
English
Grade Level:
9 - 12, Post Secondary
Country Of Origin:
U.S.
Copyright Year
: 2012
Closed Captions:
Yes
Meet the most dynamic artists of our time - direct, accessible, and unfiltered - in the award-winning documentary series ART IN THE TWENTY-FIRST CENTURY. Unparalleled in its access to today's artists, this unique series invites viewers into artists' studios, homes and communities to provide an intimate view of their lives, creative processes, and sources of inspiration. These 24 one-hour programs present groundbreaking artists of the new century speaking in their own words about how, why, and what they create. Compelling and thought-provoking, ART IN THE TWENTY-FIRST CENTURY takes viewers behind the scenes - and beyond the museum or gallery experience - to reveal how contemporary art can change how we see the world around us.
---
Related Titles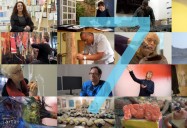 Art 21: Art in the Twenty-First Century: Season 7
PBS Video
041736
Season Seven features twelve artists from the United States, Europe, and Latin America, in...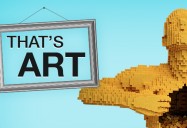 That's Art Series
Blue Ant Media
BAM063
Art is all around us: tattoos, graffiti, movie posters and book covers. That's Art?! introduces you...