Home / That's Art Series
That's Art Series
Catalogue Number:
BAM063
Producer:
Blue Ant Media
Subject:
Arts
Language:
English
Grade Level:
9 - 12, Post Secondary
Country Of Origin:
Canada
Copyright Year
: 2012
Closed Captions:
Yes
Art is all around us: tattoos, graffiti, movie posters and book covers. That's Art?! introduces you to the people that create 'the Art of the Every Day.' You might not have heard of them - but you've seen their work. That's Art?! also profiles the biggest, most influential artists working in unusual mediums - creative geniuses that make art out of Lego, desserts and even dead animals. That's Art?! will surprise, amuse and amaze you.
---
Related Titles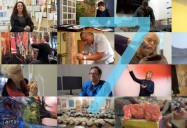 Art 21: Art in the Twenty-First Century: Season 7
PBS Video
041736
Season Seven features twelve artists from the United States, Europe, and Latin America, in...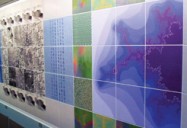 Arc of Light: A Portrait of Anna Campbell Bliss
Films Media Group
394480
Taking inspiration from science and technology as well as art history, Anna Campbell Bliss...